Renovation of the Wine Cellar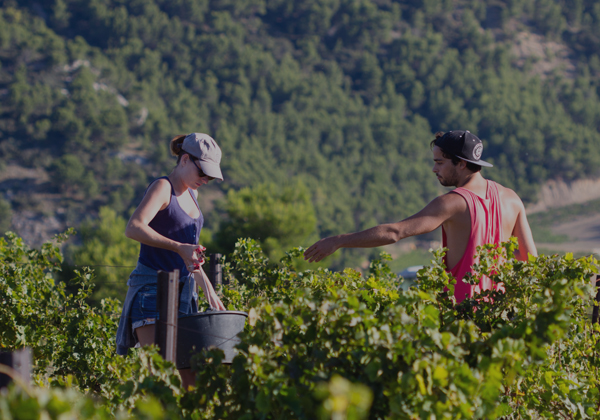 The year 2014 saw the establishment of the first investments to upgrade the wine-making facilities.
The grape harvests are again made in crates to avoid crushing the grapes and for their oxidation. A line for sorting the grapes has been put in place; it is composed of two sorting tables as well as a sophisticated de-stemmer. The sorted berries are sent to a new horizontal press (for the muscat wines). A cold line was created which allows for thermo-regulation in eleven stainless steel vats with different capacities.
For the first time at Coyeux, the wine-making process was able to be carried out grape variety by grape variety and parcel by parcel.
The harvest of our Grenache, the last grape variety picked, was completed by the eve of the thunderstorms …
Thanks to the new equipment, pre-fermentation macerations at low temperature have been carried out.
This method, in an « alcohol-free » environment, reveals the color of the wines. It allows the extraction of aromatic compounds, avoids the extraction of unwanted tannins, and preserves the fruity dimension of the wines.
Xavier Vignon, our oenologist, anticipates great surprises …