Muscadin
Musky white wine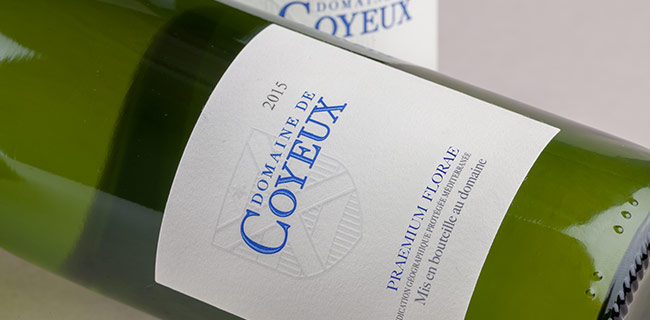 The equivalent of 5 hectares of the Domaine is reserved for the production of Muscadin.
As with the Muscat natural sweet wine, production is in the range of 25 hl/hectare.
The vineyards assigned to the production of this wine have been around for almost thirty years.
According to the demand of the market, the Domaine de Coyeux can produce up to 16,500 bottles of « dry » and « sweet » white wines.
Muscadin is produced from the same grape variety, « muscat petits grains », as that of the Muscat natural sweet wine.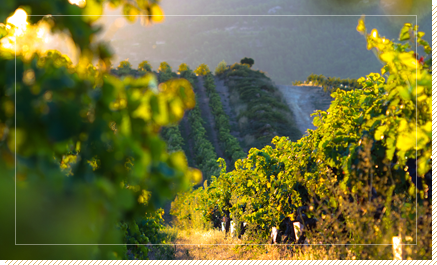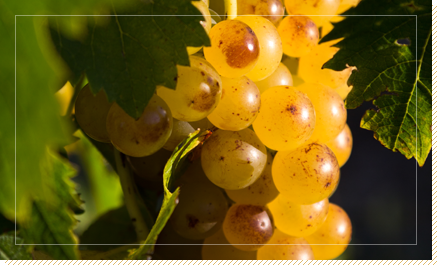 During the initial phase, the Muscadin wine-making process is similar to that of a natural sweet wine: the harvest is done by hand; it is sorted and put in crates to avoid crushing the berries.
After arriving in the cellar, the grape clusters are again sorted on tables, and then are destalked before being pressed.
The pressed grapes ("must") are put in stainless steel vats where the fermentation will take place. This is called « low temperature », namely that the vat's temperature is maintained at 10° C for a relatively long period of 20 to 30 days.
For white wines, fermentation at low temperature promotes, in particular, the expression of the aromas of citrus fruit and white flowers.
Muscadin, being a wine to enjoy in its youth (1 to 3 years), does not exist strictly to age in a barrel or other container.
In fact, the wine is kept in the vat; it will be placed in the bottle in the spring at the request of our customers.
Muscadin doux should be served cool (6° C), whereas Muscadin sec should be served betwween 11 and 13°C
They are characterized by a flavor of muscat recalling the taste of fresh berries being "nibbled" directly on the branch.
Muscadins are also enjoyed as an aperitif; we recommend that you accompany it with crackers, cashew nuts, or deli meats.
With meals, Muscadin go particularly well with asparagus, cheese, and « larges » crustaceans (lobsters, spiny lobsters, crab).