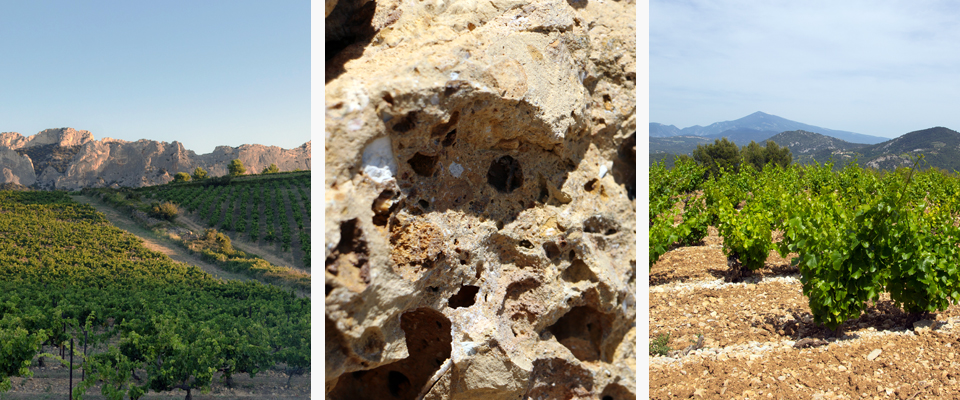 Located on the southern side of the Dentelles de Montmirail, the Domaine de Coyeux is comprised of one continuous area of 112 hectares.
—
The estate combines:
✓ Very well-known Trias soil types characterized by pores filled with clay which capture the winter water from the soil that when released in the summer will nourish the root system of the vines, thus leaving grape berries that thirst for the sun.
—
✓ Planted in an ideal location, the mountains of Coyeux (altitude 300m) provide air currents which bring freshness in the summer, contributing to healthy grapes and delicate aromatic wines.
—
✓ A climate dominated by the famous mistral winds.
Coming from the north, this wind occurs only a few hours after a rainfall, leaving time for the vines to absorb its benefits while minimizing the risks of the proliferation of parasites by rapidly drying the foliage.