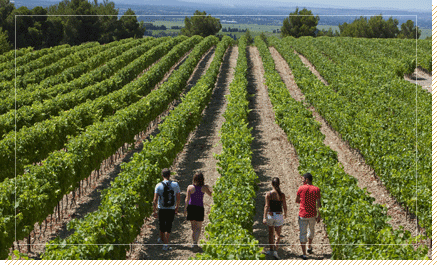 The landscapes, the beauty of the vineyards, the surroundings and infrastructure of the area, the Mediterranean climate, all contribute to welcoming enthusiasts and amateurs to discover or rediscover the wines of the Domaine.
—
The new vintages will be produced by plots with new blends.
Professionals can receive their customers or associates to study or simply to relax.
—
The team of the Domaine de Coyeux is available for your specific needs (to go hiking, host groups or training seminars …)
—
Rich in its soil, its landscapes, and those who work there, the Domaine de Coyeux strongly seduces lovers of Elegance.