Beaumes de Venise
Cru des Côtes du Rhône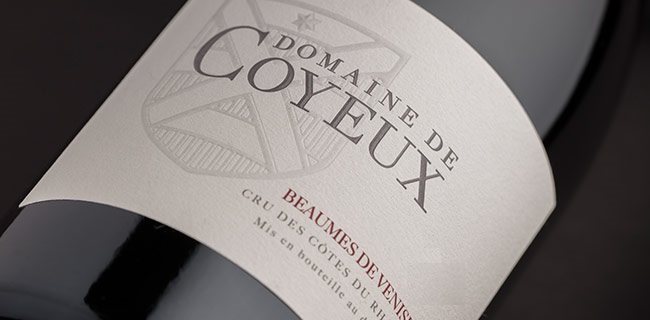 17 hectares dedicated to the vintage Beaumes de Venise. A de-budding in the spring, a production of 32 hectoliters/hectare
This is what delights amateur wine makers! The age of the vines can extend between 35 and 65 years. Current production is about 72,000 bottles/year.
The Domaine de Coyeux farms three grape varieties, each with its own characteristics:
✓ Grenache, grape variety king of the southern Rhone Valley, is resistant to drought and wind. It is characterized by its richness in phenolic compounds (red fruits, licorice, and spices) and its potency.
✓ Syrah, with a sustained purple color, its aromatic potential (small red and black fruits, peppermint, licorice, coffee) and its durability over time are treasures.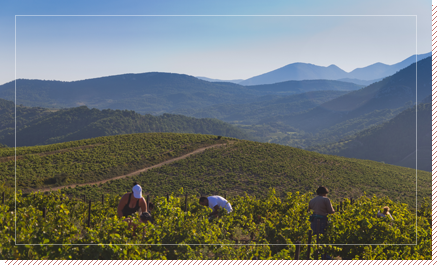 ✓ Mourvèdre requires a lot of heat and light. Its color, its antioxidant power, its aromatic characteristics (black fruits, leather and earthiness) are valued for the good development of the wines.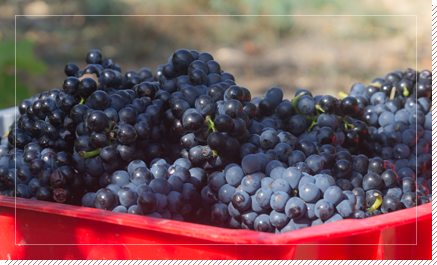 The expression of the soil is our guide.
To reveal its charms, we conduct long, cold pre-fermentation macerations of the musts. This method offers various advantages:
✓ It releases the color of the wines even more, in an "alcohol-free" environment.
✓ It avoids the extraction of unwanted tannins and preserves the fruity dimension of the wines.
✓ It allows the musts to reveal their aromas in all their intensity.
The only active yeasts are those naturally present in grape.
Some wines are raised in stainless steel vats and others in concrete vats over a period of 16 to 36 months. The wines are sold several months after bottling.
Only the richest vintages will be raised in barrels specifically that the oak wood of the barrels is originally from the best forests in France, in particular those of Allier.
The time spent in the barrels depends on the vintage and our customers' requests.
Ideally consumed at a temperature near 17° C,
Cru Beaumes de Venise « Domaine de Coyeux » should to be opened two hours before serving.
It perfectly accompanies grilled and roasted meats and most grilled fish!
Not to mention black truffles, whose largest national market is located at Richerenches, only 35 km away.